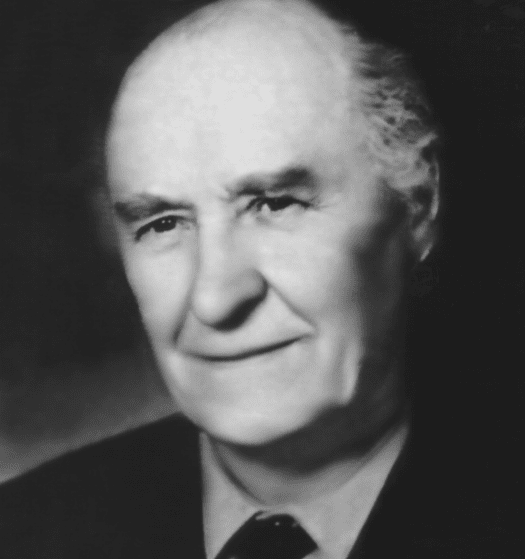 The nursery was set up by Edward Gursztyn in the village called Bokszyszki, Nowogródek Voivodeship, in the Borderlands of the Second Republic of Poland in 1935. Production at that time included only fruit species and vegetable seeds. In 1947, we were forced to leave the Vilnius region.
We settled in Braniewo. We re-opened the nursery in 1959. At that time, we produced all kinds of fruit and rose bushes. Since 1969, Edward's son, Lucjan together with his wife Barbara has engaged in the production of only ornamental plant species. In the beginning, we produced hedge bushes and roses. Since 1975, we have introduced to the production coniferous trees and shrubs in the ground and in containers.
At present, apart from the groups of plants mentioned above, we also produce deciduous trees, grafted alleys, creepers and perennials. Every year we introduce new, interesting varieties of ornamental plants. Our plants can be found not only in Poland, but also in Russia, Estonia, Lithuania, Latvia, Sweden, Belarus, Germany, the Czech Republic, Slovakia and Hungary.
The current area of ​​our nursery farm is over 400 ha, and the next generation continues the
family tradition: sons Tomasz and Marek.
HISTORY
Where did the nursuries in Braniewo come from?
Braniewo – former Braunsberg – the oldest and for centuries the largest city of Warmia, belonging to the Hanseatic League. The city, thanks to the establishment and activity of the first seminary in Poland, the Papal Alumnate, the Collegium Hosianum, publishing houses, was called "Prussian Athens." Until 1945, the Seminary and the State Theological Academy were active in Braniewo. In February and March 1945, all the splendor of the city, almost all the monuments were ruined. The photographs of post-war Braniewo present a view similar to post-uprising Warsaw. German people living in Braunsberg for seven hundred years had to say goodbye to the city, and in their place came people from behind the Bug, rooted there for centuries – people from the Vilnius region, Polesie, Volyn, Podolia. At the time, my family came to Braniewo, to those rubble, to a foreign world. Many settled with a sense of seizing otheR people's property, with a sense of temporariness and uncertainty.
Years passed and people took root in a new place. Many found new occupations, many returned to their former pre-war professions. Among them was my father Edward Gursztyn,who ran a nursery of fruit trees and vegetable seed growing in the Vilnius region. First, he worked at the City Library in Braniewo, where he was expelled from for misunderstanding and critical attitude towards "historical changes". So he had to go back to nursery. That was how, as we were told at that time, thank God and the party, we went our own way. The first plantings of fruit rootstocks in Braniewo were made in the spring of 1960. These were the seedlings of Antonovka, the Caucasian pear, myrobalan plum, bird cherries and some field rose. A year earlier, in 1959, I began to study at the State 5-year Horticultural Technical School in Pruszcz Gdanski, then I studied at the Faculty of Horticulture at the University of Agriculture in Poznań and return to Braniewo to work in the nursery. At the same time, my two younger brothers continued gardening education. In 1972, we expanded the nursery farm area and introduced a larger production of decorative plants. They were mainly roses, hedge plants and melliferous plants. In 1978, as the first in northern Poland, we started the production of conifers in containers. At the same time, brothers and cousins ​​developed the production of nursery fruit material. It quickly turned out that these were the right decisions that in the north of Warmia, in close proximity to the Vistula Lagoon and the Gulf of Gdansk, it was a good place for nurseries. Good soils, relatively mild winters, high humidity, sufficient rainfall and persistent work of three generations caused the fact that Braniewo nurseries today form the largest nursery area in the north of Poland. And it all started with a slightly larger than hectare plot.

Lucjan Gursztyn
Fruit growing in Warmia
Felix Hasselberg from Lidzbark Warmiński, "Ermländischer Haus-Kalender", 1914 Fruit-growing in Warmia is just as old as its present inhabitants, who after the conquest of
Prussian lands came here from different regions of Germany, especially from Silesia. For example, shortly after 1300 Bishop Eberhard populateded Lidzbark with people from Silesia, where until today, the Wroclaw dialect is spoken.
About the residents of the Pieniężno area, it is assumed that they came mainly from the Rhineland, especially from the Palatinate. In one of the old Chronicles, Pieniężna is about people who lived here about 250 years ago and at the same time knew the West German areas that they were certain that the contemporary women's costume from the surroundings of Pieniężno is very similar to the garments from certain regions of Rhineland and Palatinate. From this – says the old chronicle – there are certain conclusions about the origin of the inhabitants of Pieniężno. Each West German neighborhood is one of the best orchard areas. This is where the Emperor Charles the Great ordered us to do fruit-making. Many of his successors followed suit. Monasteries have always been the beginning of the development of fruit-growing. They often dealt with agriculture in general, but especially in fruit-growing and gardening. Many monasteries have achieved mastery in these areas, and they have been glorious in history. We can make monasteries of all kinds – regardless of their activities in other fields – compare with the experimental farm stations of our time. At the same time, the monks were the managers of the model gardens, where they always planted something new and raised new varieties, they were nomadic teachers and course managers, even when their practical teachings were limited to individual gardens visited by castellans or counts. In this way, fruit growing became common in every old region of Germany. This spirit, often love for fruit-growing, the colonists took with them. Especially the settlers of the vicinity of Braniewo and Pieniężno soon expressed their love; because here we find the oldest traces of fruit growing in Warmia and here it is also the most widespread. The great masters of the Teutonic Order sought to maintain and act deservedly this love of fruit-growing brought by the Germans arriving here. The great masters Zygfryd von Feuchtwanger and Winrich von Kniprode especially distinguished themselves. They sent noble grafts around the country; and the latter devoted much of his concern to expanding wine-growing. However, the expansion and enlargement of fruit-growing did not take place as quickly as today. There were no nurseries where you could get ready-made trees. In old Prussia only wild apple trees were found in Prussian settlements. They were also often found in forests. These apple trees and those which later sprouted from the grains were used for ennoblement. The refining of fruit trees at that time was, without exception, a very simple nature. The wilding was split, and a noble strain was cut into the aperture; then the wound was covered with clay; later, it was wrapped with rags. It was not until the beginning of the last century that wood wax was used, which was prepared from beeswax, tallow and resin. It is impossible to determine exactly what effect the power of the Warmian prince-bishops had on the fruit-growing. Bishops living in Lidzbark until 1836 did not own larger gardens themselves. The monastery in Stoczek has a beautiful garden, which, however, is not too old. The foundings belonging to the clergy of Braniewo are older. In any case, the general influence of the clergy on the gardening of Warmia is clear. The meticulously respected fastings already introduced by the Church resulted in greater consumption of fruit. The consumption of dried fruit was far greater than now. We areconstantly realizing how important it is to eat fruit. It is important to eat raw fruit, it is important to use them to prepare other dishes. We know from brave modern doctors that too much meat is being eaten now. This is especially true of our eastern areas. The effects are known: modern protein poisoning. Many of our diseases today are due to this reason alone. When the Church once watched strict adherence to fastings, it was not only about caring for the souls of the faithful, but it also served the bodily health of the inhabitants of Warmia.

When today's meat consumption is much more common, it cannot be praised too much. A varied diet, an increased consumption of fruit and vegetables, a wider awareness of the proper use of fruit and vegetables should be the motto of the future on our Warmia.We know that apples, which are good for us, are healthy and easy to digest. In addition to acids and sugars that can be considered as nutrients, they contain iron. Next – apples are rich in oxygen, which they introduce into the bloodstream, which makes lung work easier in cases of asthma. Above all, however, they nourish the spleen and thus the brain that gets the phosphorus supplied by the apples. In addition, for those suffering from nervous diseases a diet based on dark bread and apples gives excellent effects. For similar reasons, apples are a great sedative and act like a sleeping pill. Pears are also very nutritious and contain a lot of calcium, but they must always be well chewed to avoid adverse consequences. Plums also have a rich nutritional value; with immoderate consumption, however, they can cause unpleasant intestinal sensations. Of the other types of fruit, grapes are particularly worth recommending (they clean blood, lungs, liver and viscera), as well as strawberries (rich in calcium and phosphorus). Strawberries should be grown in Warmia more commonly. The greatest revival of Warmian fruit-growing occurred after the appearance of commercial nurseries. Their activities began about 100 years ago. One of the oldest nursery farms in the East and the oldest nursery in East Prussia is the Pohl company from Frombork, which in 1835 was founded by the father of the current owners. The Pohl's nursery is trying to spread particularly well-tested apple and pear varieties in Warmia. In general, Frombork held a special position in fruit farming and fruit trading about 80 years ago. The whole ship holds were taken from there. There was a White Doyenne pear tree in the Frombork vicinity, which 60 years ago was sent quite a lot to St. Petersburg. The merchants paid 25 pfennigs per pound, so they paid a high price, then sorted and packed during the voyage, and sold these very desirable pears in St. Petersburg for even higher prices. Another variation of the pear, which then grew well around Frombork, was Kalebasa, which reached 50 years ago, the price of 4 thalers. From other cherished old varieties of pear trees and apples were mentioned before 60-100 years ago: Napoleons Birne – a round fruit, very much wanted by the merchants, because it was commonly used by confectioners. Gerstenbrite was also numerous, also transported by ships from Frombork. Next were Grauchen, Trout and sporadically Königstafelbirne. The last varieties were also eagerly bought by confectioners. The apple trees such as Court Pendu Plat, Danziger Kantapfel, Sztetna, Roter Eiserapfel, Augustapfel (very old variety), Kalwila (almost identical to Gloria Mundi), Hasenkopf (Hare's Head) and Astracan Blanche were widespread. Most of these old varieties are also important today, and should be planted as before.
Among other nurseries in Warmia, one should definitely mention the nursery farm of Mr. Fuchs from Olsztyn, which is especially important for the southern part of the Olsztyn County. Near Olsztyn, shortly after 1850, we could also find large orchards set up by Baron von Hoverbeck in Nikielków. This nursery farm was a great pomological experimental station which Warmia never had. Almost all known varieties of apple trees occurred in this huge fruit farm. Among other nurseries, the Rathke nursery farm in Pruszcz is of great importance to Warmia, as well as the Gehlharr brothers' nursery farm in Lawsken [a town on the outskirts of Koenigsberg – editor's note] and then nurseries belonging to teachers. They were created about 30 years ago. They provide good trees in large quantities. Also today, teachers' nurseries for many nurserymen are the first stimulus to take care of fruit-growing. The leaders of these teachers' nurseries should be advised to join the German Pomeranian Association (in Eisenach) so that the progress in fruit-growing would be even more complete.

In general, school nurseries should not be competition for commercial nurseries. They should teach young people and encourage their own later attempts. On the other hand, the trees from it should be sold at lower prices to less affluent inhabitants of a given town. The trees enriched by students could also be given free of charge to young people graduating from school. More attention in schools should be devoted to gardening, refining old trees and using fruit. Three of these points are a guideline for our further work on the promotion of gardening in Warmia. Each county receives a county model garden. Each parish has at least one model school-and-student garden, namely they should be what should be founded in accordance with the recommendations of my book about school-and-student gardens (publishing house E.P. Radtke, Lidzbark Warmiński, price 1.50 German mark). Whenever it is possible, let orchard societies originate in every district (around each city). These, in turn, should merge into one Warmian orchard union to organize joint exhibitions and garden fairs, and in particular to promote the values ​​of fruit and vegetable growing, especially by organizing courses for all classes of the population. The nurturing of fruit trees must also be improved. For this reason, it is necessary to set up a Warmian tree assessment system and establish fruit growing and gardening inspectors for four counties of Warmia.

The vast ignorance prevails over the fruit varieties. For this reason, it would be appropriate to determine the days of defining the fruit varieties throughout Warmia. With regard to fruit varieties, the provincial agricultural chamber issued a normalization assortment that deserves much more attention. Who wants to plant fruit trees, let him examine his land, excavating deep holes up to 1 ½ meter in several places. Then you have to look around in the neighboring gardens, what varieties they breed well and are particularly fertile. Thanks to this – considering the knowledge of varieties – we already have a good base. Good heavy soils are required for: among apple trees: Rheinischer Bohnapfel, Gravensteiner, Goldreinette, Ribston Pippin; among pear trees: Williams' pear, Esperens Herrenbirne, Trout, Bonne Louise d'Avranches, Josephine von Mecheln. On light, poor soils there are still bred: among apple trees: Charlamovka, Landsberger Reinette, Goldreinette, and White Transparent; among pear trees: Bergamote Rouge, Williams' pear, Beurré Bosc. Soils that are sufficiently moist are required for: among apple trees: Gravensteiner, Goldreinette, Ribston Pippin (on dry soils this variety is almost impossible to grow!), Landsberger Reinette, Belle de Boskoop, Cox's Orange Pippin; among pear trees: Napoleons Butterbirne, Trout, Josephine von Mecheln. On wet soils still grow: among apple trees: Prinzenapfel, Baumanns Reinette, Goldreinette; among pear trees: Bergamote Rouge, Beurré Bosc, Belle Gabrielle, Esperens Herrenbirne.

Sheltered from the wind, warmer positions are required for: among apple trees: Gravensteiner, Prinzenapfel, Cox's Orange Pippin (this one must be cultivated and receive rich fertilization!). The varieties that do not lose fruit easily are: amomg apple trees: Rheinischer Bohnapfel, Casseler Reinette, Landsberger Reinette, Belle de Boskoop, also the Goldreinette is persistent, if she grows on moist soil. Among pear trees: Beurré Bosc, Belle Gabrielle, Colomas Herbstbutterbirne, Bonne Louise d'Avranches, Trout, Josephine von Mecheln. The varieties that heavily lose fruit need windscreen planting (such as larches, firs, spruces, bushes of all kinds). They are Gravensteiner, Prinzenapfel, Signe Tillisch, Court Pendu Plat. Particularly suitable for mass cultivation are such apple trees as Goldreinette (however, the refined variety is planted!), Landsberger Reinette, Prinzenapfel, Baumanns Reinette and Belle de Boskoop. Growing in a dwarf form requires more careful cultivation, especially when compared to what is common in Warmia. The Goldreinette, White Transparent, Baumanns Reinette, Cox's Orange Pippin (Cox Pomona can also be recommended!), Landsberger Reinette, Charlamovka, Transparente de Croncels, Signe Tillisch are suitable for dwarf cultivation. We also have cherries and plums in our gardens. Among cherry trees: Gubens Ehre,, Ostheim, English Morello. Among sweet cherry trees: Grosse Glaskirsche, Hedelfinger, Grosse Schwarze Knorpelkirsche. Plum cultivars are: Hauszwetschge, Early Fruitful, East Prussian yellow Spilla, Ontario, Viktoria, Kirka, and Große Grüne Reneklode. Each planted tree should immediately receive a permanent name plate, preferably made of porcelain. A tree productivity book is established for the whole garden, in which each year the height of the harvest from each tree is entered. Thereby you can discover the ones which give bad breed. They can then be quickly changed to noble and more efficient varieties. – Plantfruit trees!
Polish translation by Piotr Gursztyn
ADDITION Fr. Jan Leo 'The history of Prussia' written in the first half of XVII century in. (published Olsztyn 2008): All Prussia, with the exception of the Malbork voivodeship, which stretches towards the Lagoon and the sea, gently rise up with hills and is divided by valleys for fertility and charm. The air of this land is colder in the winter, but it is not devoid of the necessary heat, so that the sowing and other fruits ripen in the summer. Although sometimes in the spring the premature cherry blossoms die from frost. There are lots of fruit gardens and they are fruitful, especially in the suburbs of Toruń, Gdańsk, Elbląg, Frombork and elsewhere. The quality and variety of pears, apples, plums, peaches, sweet cherries and nuts compete with Hungarian and Italian. Formerly, vineyards began to be cultivated near Toruń and elsewhere.